Was over in Sydney for Web Essentials 05. It was cool. Here's a picture of Eric Meyer, who was one of the highlights for me.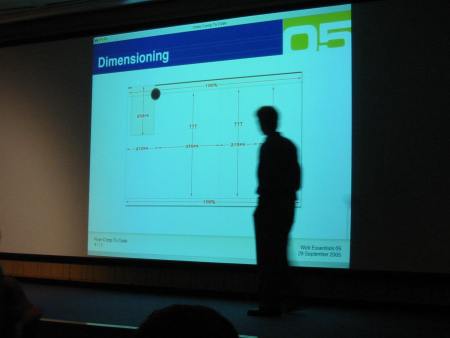 And below, Doug Bowman, another personal highlight, chats to Roger Hudson (who gave a great talk on accessible forms).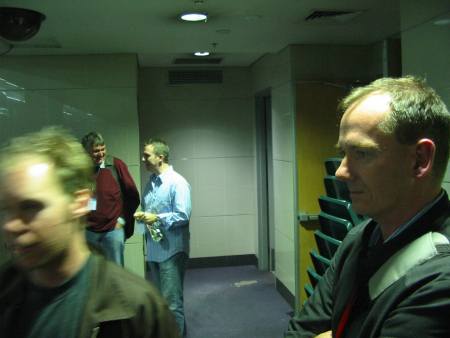 The old school looking hotel across the road from our hotel. The red and white sign became a landmark for me.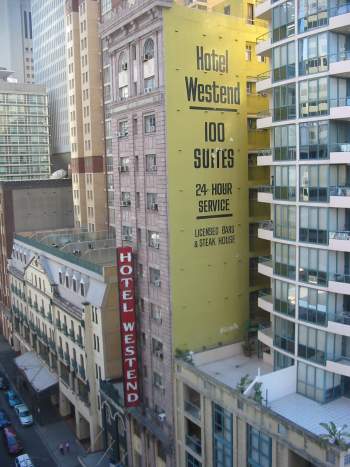 Roseneath, Wellington, Tuesday, October 11th, 2005